Central Alabama CrimeStoppers Announces Statistics for 2022
Since 1997, Central Alabama CrimeStoppers has continued its mission to stop, solve, and prevent crime. CrimeStoppers is a nonprofit organization that brings together law enforcement, media, and the community; working together to make local Alabama communities a safer place to work, live, and play.
CrimeStoppers currently serves 79 law enforcement agencies covering 28 counties. CrimeStoppers' success would not be possible without these outstanding law enforcement partners and support from their local communities.
CrimeStoppers has a tremendous digital media footprint and maintains an official website and has an active Facebook presence that receives millions of views a year. Though these results are impressive, the 250 media contacts CrimeStoppers has, helped reach millions of Alabamians in 2022.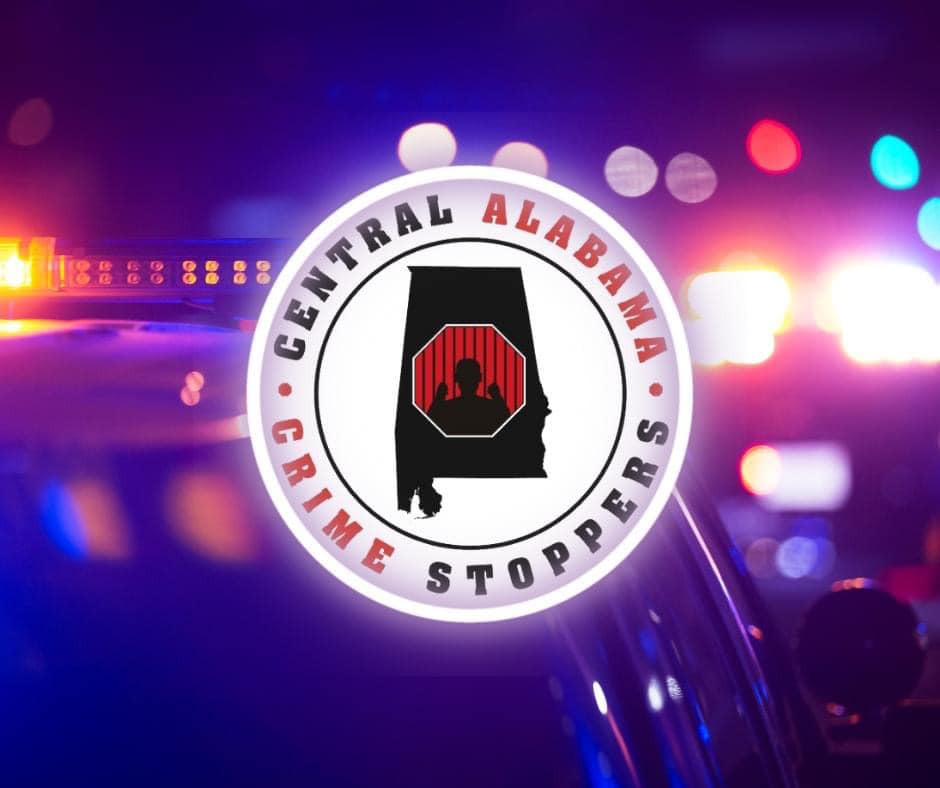 As a result of these successful partnerships, in 2022, CrimeStoppers received 1,169 tips and paid out $22,500.00 to 62 anonymous tipsters that provided information that led to 149 arrests and 342 felony criminal charges. Along with these impressive numbers, law enforcement partners recovered $145,120.00 of stolen property and took $91,658.00 worth of illegal drugs off Alabama streets.
CrimeStoppers continued its successful partnership with the U.S. Marshals Gulf Coast Regional Fugitive Task Force, helping locate 16 violent fugitives wanted for kidnapping, assault, robbery, and murder. CrimeStoppers gave a cash reward to 16 anonymous tipsters that provided information that assisted with the location and led to the apprehension of those violent fugitives.
In 2022, CrimeStoppers presented Officer of the Year to our agency partners whose officers went above and beyond to serve their community. CrimeStoppers recognized the outstanding work ethic of the U.S. Marshals Gulf Coast Regional Fugitive Task Force for 2021. Through their dedication and diligence, the Task Force arrested 487 fugitives and cleared 673 warrants, making our communities safer. In an effort to reduce violent crimes, the Task Force seized 73 firearms, served 79 warrants for homicide, and 169 warrants were served for assault. Additionally, the Task Force served 118 robbery warrants, 51 sexual assault warrants, and 56 narcotic warrants, while seizing 10.646 kg of narcotics from the streets. Central Alabama CrimeStoppers has also awarded, Investigator Clifford H. Clark, Autauga County Sheriff's Office, Lieutenant Joseph Donofrio, Troy Police Department, and Corporal Makinley Robinson, Dadeville Police Department as 2021 CrimeStoppers Officer of the Year for their dedication and outstanding work ethic. Officer David Johnson, Alexander Police Department, was honored as CrimeStoppers School Resource Officer of the Year.
CrimeStoppers staff and board of directors would like to say a big thank you to our many law enforcement partners, media partners, sponsors, and Alabama residents for helping make 2022 a year to remember.